Graduate Majors and Certificates
Degrees and certificates for graduate students
The College of Design's graduate programs prepares you to become a creative and critical thinker, a competent practitioner, and a culturally aware global citizen through art, design, and planning. As a graduate student, you will engage with and learn from some of the world's most renowned art and design faculty and have the opportunity to explore and advance your skills through hands-on instruction and interdisciplinary opportunities.
Graduate certificates and minors
Explore by department

Few other institutions, private or public, can boast the impressive array of disciplines the College of Design supports under one collegiate "roof". This leads to a strong, multi-disciplinary network of design thinking that directly benefits you.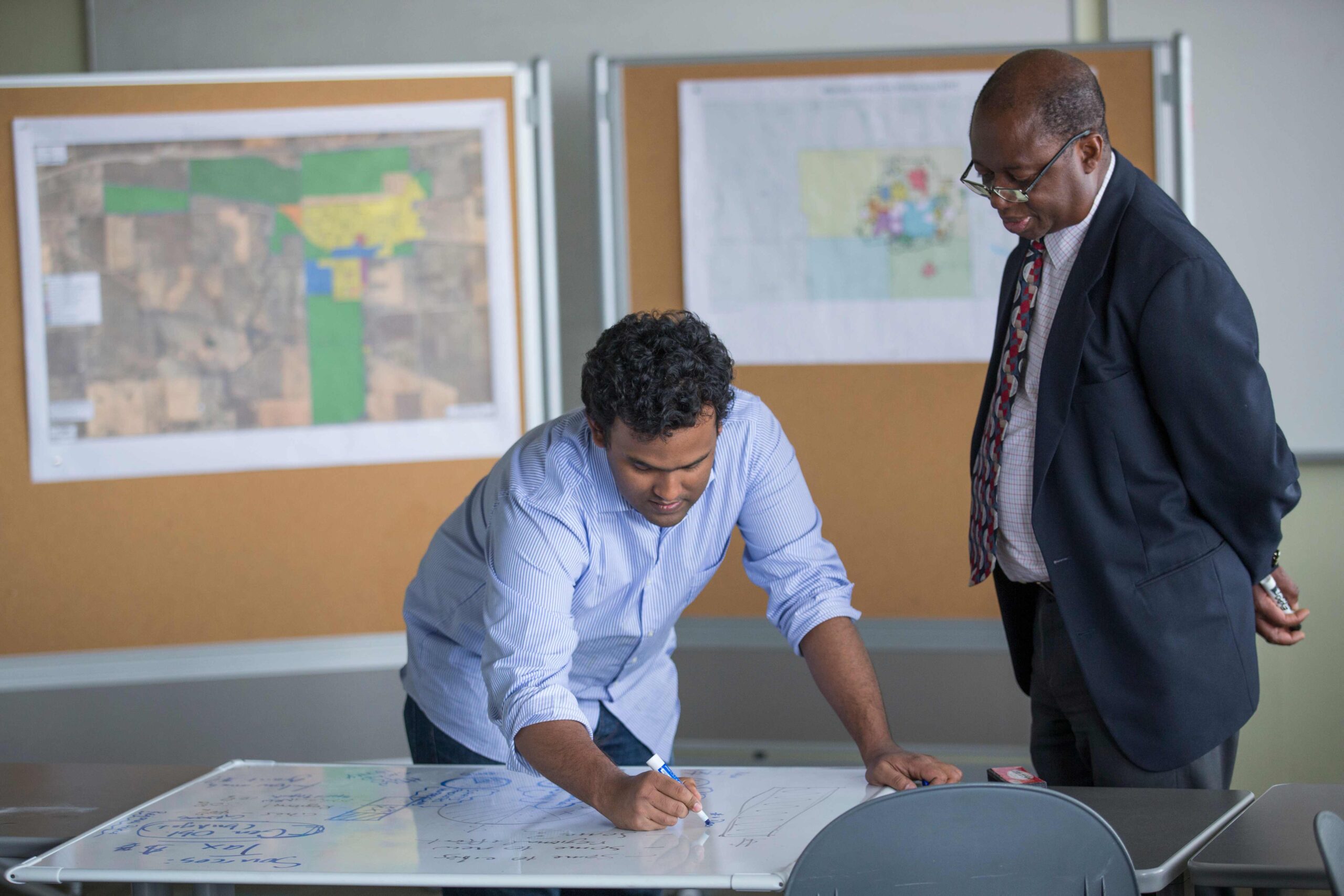 Be supported while learning through teaching and research
Graduate assistantships offer the chance to gain valuable experience with academic functions. All graduate assistants are provided tuition support, a stipend, and insurance benefits.
The College of Design offers a suite of graduate student services that support your progress and academic goals, including academic advising, assistantship and funding guidance, and more.

Learn about our academic support services

Iowa State's College of Design uses computer-aided techniques, software, and equipment in the classroom and studio. We also offer public computer labs, a full-service output facility, model shops, and more.

Learn about technology services
A Cyclone in the Making
Find your place at Iowa State University's College of Design, where we like to ask questions, poke and prod, create something new, and make a difference through design.