Confluence Prize Winners
Memorial to avant-garde dancer Anna Halprin wins inaugural Confluence, Inc. Landscape Architecture Studio Prize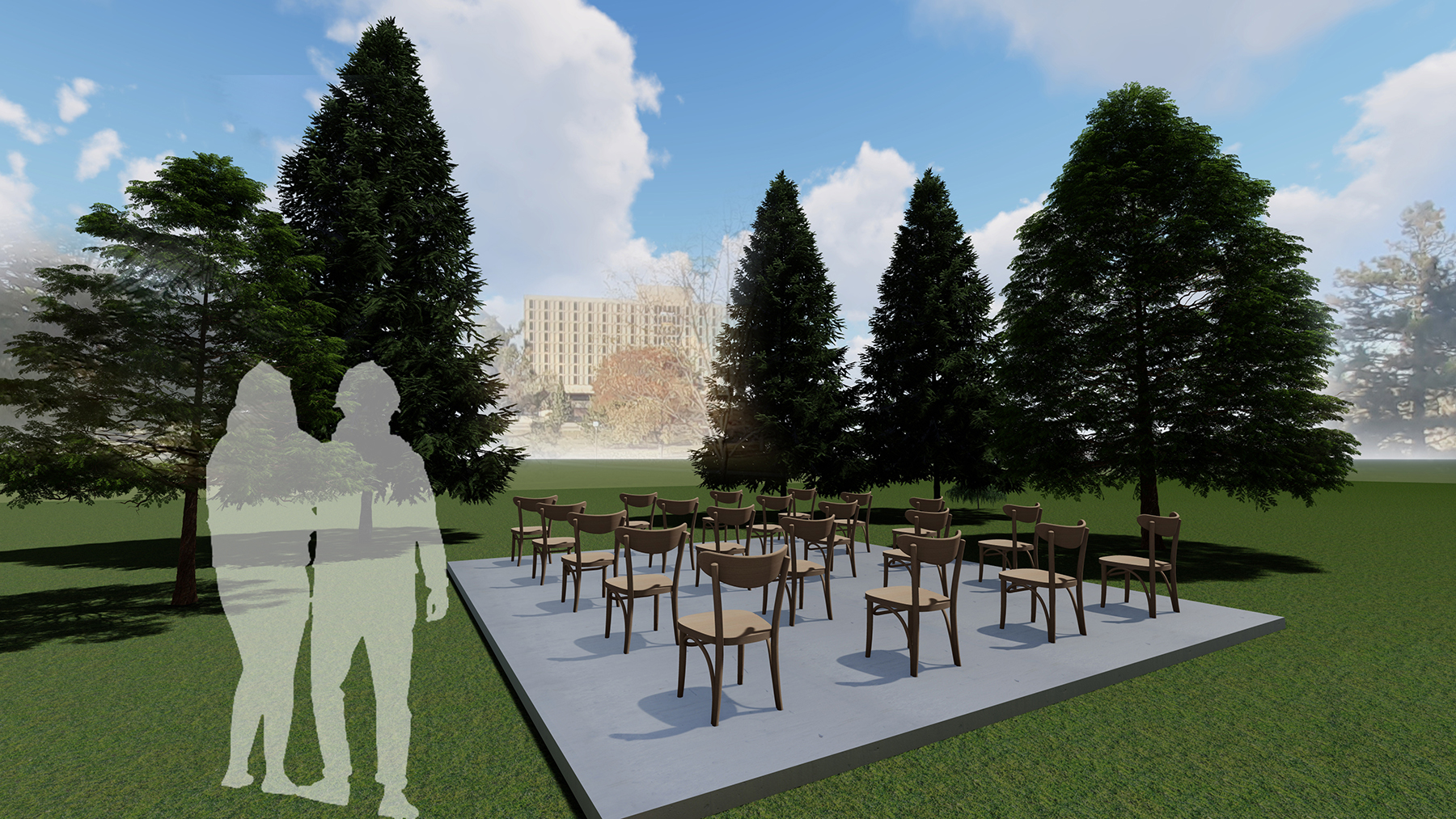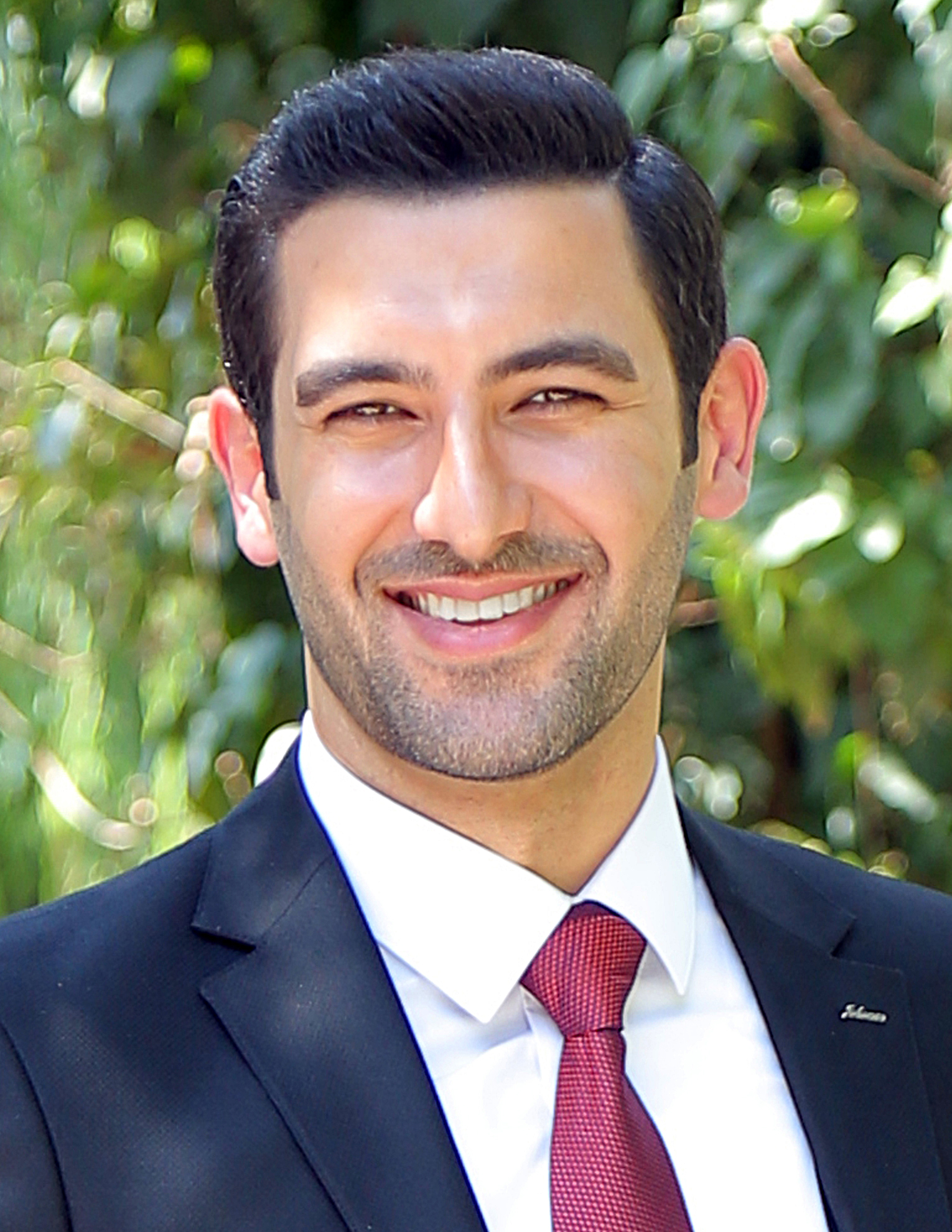 03/11/21
AMES, Iowa — Hossein Entezari, a second-year graduate student in landscape architecture at Iowa State University, won the inaugural Confluence, Inc. Landscape Architecture Studio Prize awarded by the ISU Department of Landscape Architecture. Three other individual students and a two-person team won honorable mention awards in the competition.
The studio prize was established by Confluence, Inc. — one of the largest and most-decorated landscape architecture, urban design and planning firms in the Midwest — to recognize outstanding student work, advance the landscape architecture discipline and elevate the department's profile across the nation.
Landscape architecture faculty nominated undergraduate and graduate students in the department to present work they completed last fall in a juried spring competition held virtually on Feb. 9. Jurors included Gina Ford, co-founder and principal of Agency Landscape and Planning in Cambridge, Massachusetts, and Doug Smith, principal of EDSA in Fort Lauderdale, Florida, and member of the ISU Landscape Architecture Practitioners Advisory Council.
Anna Halprin Memorial
Entezari, from Tehran, Iran, received the top prize of $3,000 for "Anna Halprin Memorial," a project he developed in the fall 2020 "Memorial, Monuments and Memory" course taught by associate professor Caroline Westort.
Students in Westort's graduate studio class were asked to design a medium-scale park for the area between Stephens Auditorium and Fisher Theater — part of the Iowa State Center in Ames — that would serve as a civic gateway connector between destinations and as an educational space.
Entezari chose to design a memorial commemorating avant-garde dancer and choreographer Anna Halprin, known as a pioneer of postmodern and therapeutic dance.
"The site's location in the midst of artistic and cultural collections has great potential for this purpose," Entezari said in his winning presentation. "The biggest question was what determines how the parts are arranged?"
Entezari took inspiration for his design from the Franklin Delano Roosevelt Memorial in Washington, DC, designed by Anna Halprin's late husband, landscape architect Lawrence Halprin. The FDR Memorial's design concept is four outdoor "rooms" and gardens that highlight defining points in Roosevelt's presidency, with spaces animated by water, stone and sculpture.
Similarly, Entezari chose to highlight four stages of Anna Halprin's life (childhood, youth, middle age, old age) and her specific dance styles associated with those four stages. Further, he sought to pay homage to Halprin's efforts to shift focus from what happens on stage to the effect of dance on social change, personal growth, physical alignment and developing an integrated life/art process, he said.
Entezari researched the evolution of memorial design from a figurative object in space (like a single large monument) to abstract forms and objects that create the space. He then defined the project site as a platform for various activites and designed different perceptual and spatial sequences for visitors that celebrate and represent aspects of Halprin's life and work.
Processional pathways, sculptural objects, plantings and water features shape views and create a sequence of experiences for visitors, who "are always able to interact with something emotionally, physically and intellectually" as they move through the memorial and learn about Halprin's influential engagement with solo dance, modern dance, postmodern dance and dance therapy.
"In sum, in this project I tried to convert the memorial from a symbolic object to a multiplicity of events that express the unique characteristics of Anna Halprin's life," Entezari said.
The jurors observed that not many women are selected for memorials and appreciated that Entezari chose to commemorate an influential female performing artist. They praised his "attention to context, beautiful story and sculptural form" and noted his "excellent restraint to contain and focus the work."
Honorable mentions
Upper Harbor Terminal: Urban Renewal Master Plan
Mallory Sage, Waterloo, fourth-year undergraduate student, $750
Jurors' comments: "Open space and pedestrian link to system is well resolved; realistic block sizes; well-articulated analysis and connection to urban context; design addresses the assets and opportunities as presented in the site analysis."
Apolis Waterfront
Clay Silver, Albion, fourth-year undergraduate student, $750
Jurors' comments: "Park waterfront design has imaginative forms and spaces; strong conceptual framework related to quality, use and appearance; well-told story about the site and relationship to the mighty Mississippi River."
Biophilic Design for Eating Disorder Centers
Austin Cox, Adel, and Miriam Jakel, New Ulm, Minnesota, fifth-year undergraduate students, $750 (each will receive $375)
Jurors' comments: "Beautiful physical design; applaud the effort to talk with users and those who will experience/benefit from the outdoor spaces; powerful story told about the place and people."
Norman Borlaug Memorial: A Man Who Fed the World
Parmiss Sazgar, Tehran, Iran, third-year graduate student, $750
Jurors' comments: "Drawings are simply spectacular; well-thought-out design with excellent unharnessed energy; powerful reverence for the built landscape."
Contacts
Hossein Entezari, Landscape Architecture graduate student, entezari@iastate.edu
Carl Rogers, Landscape Architecture department chair, rogersc@iastate.edu
Heather Sauer, Design Communications, hsauer@iastate.edu
-30-