Innovation Pitch Winners
ISU College of Design students awarded for innovative business ideas in university pitch competition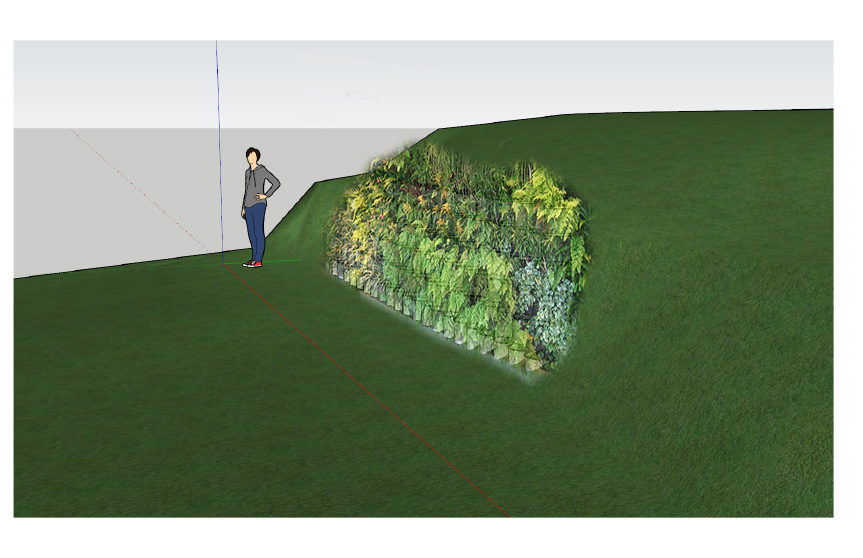 04/06/20
AMES, Iowa — On Feb. 27, 26 Iowa State University students across all colleges gathered in the Memorial Union on campus for the 2020 Innovation Pitch Competition. Among them were five College of Design students pitching their business ideas for a chance to win cash prizes.
In the existing business category, industrial design graduate student Alex Dill of Grinnell won first place and $5,000 for his "Color Mold Soldiers." Industrial design seniors Ben Grote of Carroll and Anthony Ward of Asbury won third place and $1,000 in the same category for "Viper Gym Bags."
Runners-up included landscape architecture senior Jeff Hyler of Ankeny with "Recycled Green Wall" in the existing business category and Priyankaa Krishnan of Al Ain, United Arab Emirates, with "Cards for Women" in the new business category.
Color Mold Soldiers
The original concept for this idea, Dill said, came to him when he was 12. "My dad and I would spend a lot of time playing with plastic toy soldiers, but we'd often break them in the process. Breaking the toy was fun, but the feeling of wasting the toy wasn't. So I decided to try and make breakable toys that I could remake," he said.
Unlike traditional plastic soldiers, Dill's soldiers are made of recycled crayon stubs too short to be used for drawing/coloring. Once the toy has been destroyed, it can be remade by melting the pieces using a heat source and pouring the melted crayon into a silicone mold, creating an endless loop of destruction, creation and play.
"This loop adds educational value to this toy. Children will learn about colors and color theory when they mix different (crayon) colors together, and they will learn about different states of matter through melting and cooling," Dill explained. "Younger children will have fun breaking and mixing the colors of the soldiers, while older children will have fun making the toy themselves. The potential for breaking and making this toy is only limited by the user's imagination." He plans to use his prize money to continue working on the project and get it into production soon.
Viper Gym Bags
"The idea came from a project we had last fall in our industrial design studio where we were assigned a small user group and were prompted to get to know them," Grote said. "Our users were very active gym goers who would go to the gym directly after class, but were frustrated with their current gym bags because it was a hassle to carry with them all day and throughout their classes."
The Viper Athletic Gym Bag is a three-compartment gym bag that can attach to any backpack. The three compartments give the user plenty of room to carry gym shoes, a towel, a change of clothes and other gym going necessities with them so they don't need to carry an additional bag all day.
"It can be very nerve racking and stressful to pitch a product in front of a large crowd and a panel of judges, so Anthony and I were really excited when we won third place against some really, really good competition," Grote said.
Recycled Green Wall
Hyler developed his business idea last summer on a large residential planting job.
"We had planted hundreds, maybe even a thousand plants at this one house. At the end of the day, I noticed all the plastic containers the nursery delivers the plants in were in the large construction site dumpster," Hyler said. These plastic plant containers are generally not recycled or detected by machinery during the debris sorting process, and nurseries don't collect or reuse them.
"The Recycled Green Wall uses those plastic plant containers to build an erosion control wall. By layering and stacking them, filling them with soil and then planting native plants in them, eventually the roots grow in to hold the soil and allow the plants to thrive in this new green living wall."
Hyler was planning to build a prototype on Iowa State's campus with the help of Campus Services. Due to the measures taken to stem the spread of COVID-19, he can no longer work with that ISU Facilities Planning and Management team to pursue this project.
Cards for Women
After playing a popular card game and recognizing a significant lack of cards related to women in the game, Krishnan began to consider female representation more deeply, especially within the workplace. She developed and tested a set of questions asking those who identify as women to share their "pain points" — the problems or struggles they perceive and experience in the workplace because of their gender identity — and suggestions for "strategies" to resolve them.
"We went to The Way Up Conference in Des Moines last November and during that conference I got so many responses for the 'pain points' [but very few for the strategies], and I realized I didn't know how to create strategies for all of these. I decided to construct something digital where women can actually respond with advice from their own experiences on how to handle these different pain points. That's how Cards for Women got started."
Krishnan's aim is to create a deck of Pain Points and Strategies to combat them that can be used as talking points during workshops and meetings of any organization, to create conversation about diversity, inclusion and mutual respect. In addition to her prize money, Krishnan has found outside investors to contribute to her startup.
Dill, Grote, Ward, Hyler and Krishnan were among more than a dozen College of Design students who first competed in the annual College-by-College Pitch Off to advance to the Innovation Pitch Competition. The event was hosted by the ISU Pappajohn Center for Entrepreneurship. Awards were sponsored by the ISU Ivy College of Business, Renewable Energy Group, Ames Economic Development Commission and Workiva.
Contacts
Alex Dill, Industrial Design graduate student, alexdill@iastate.edu
Ben Grote, Industrial Design senior, bgrote@iastate.edu
Jeff Hyler, Landscape Architecture senior, jshyler@iastate.edu
Priyankaa Krishnan, Industrial Design graduate student, pkrish@iastate.edu
Anthony Ward, Industrial Design senior, amward@iastate.edu
Hailey Allen, Design Communications, hallen15@iastate.edu
Heather Sauer, Design Communications, hsauer@iastate.edu
-30-