Lori Brown Lecture
ArchiteXX cofounder Lori Brown to speak about architects' role in social justice Feb. 5 at ISU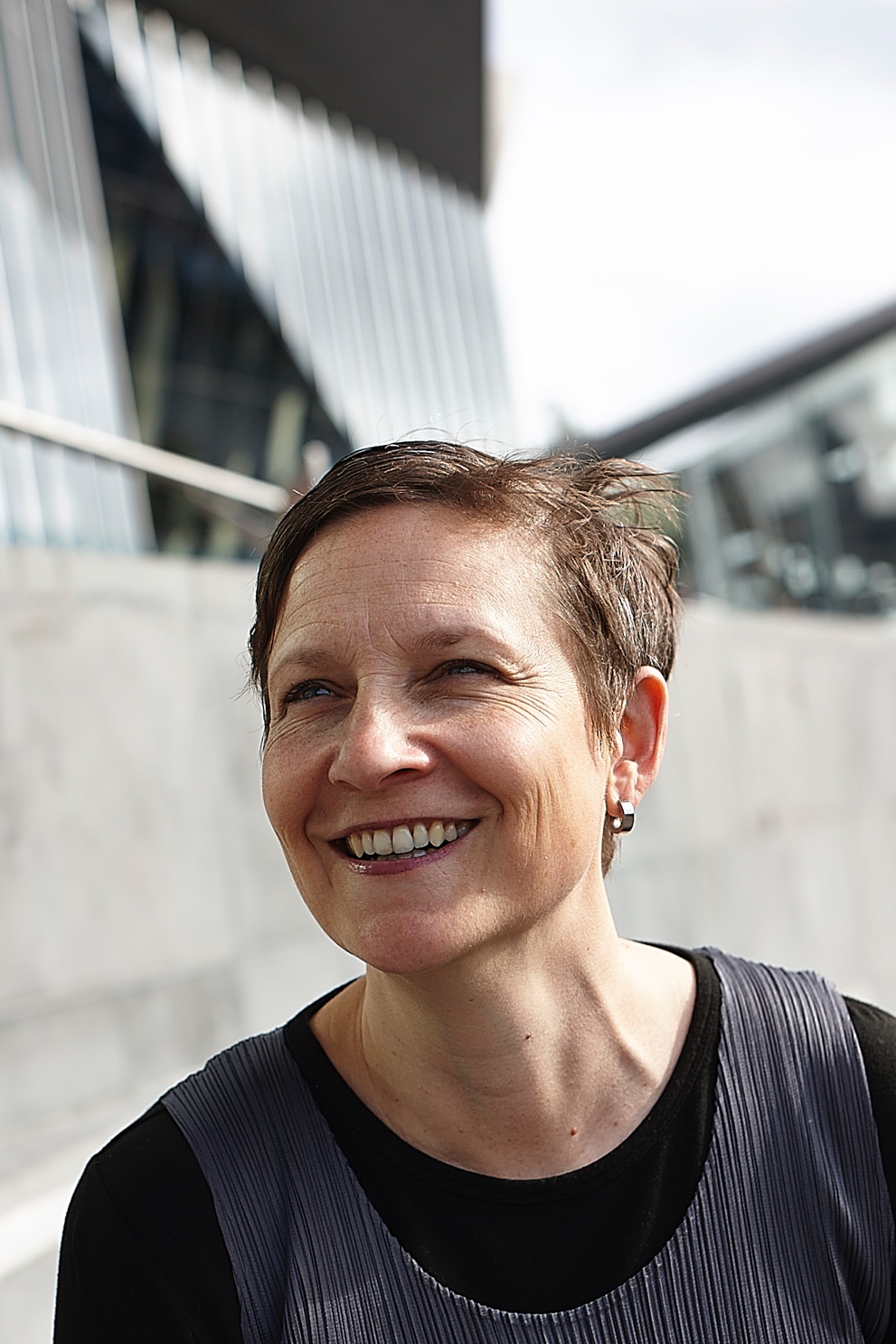 01/27/20
AMES, Iowa — Lori Brown, professor of architecture at Syracuse University and cofounder of ArchiteXX, a nonprofit organization for gender equity in architecture, will speak about architecture and social justice in a February lecture at Iowa State University.
Brown will present "What Responsibility Do Architects Have to Create a More Just World?" at 5:30 p.m. Wednesday, Feb. 5, in Kocimski Auditorium, room 101 College of Design. Part of the ISU Department of Architecture's 2019-2020 Public Programs Series, "Moral Imaginaries," her talk is free and open to the public.
Brown has developed a creative research practice focused on the relationships between architecture and social justice issues — with particular emphasis on gender and its impact upon spatial relationships — in the hope of broadening the discourse and involvement of architecture in our world. In addition to teaching architecture at Syracuse, she cofounded and leads ArchiteXX, which works to bridge the academy and practice and to raise the awareness of women in architecture, create support and mentoring networks and take design actions that expand architecture's exposure in the world. ArchiteXX's current curatorial project is the traveling exhibition "Now What?! Advocacy, Activism & Alliances in American Architecture since 1968."
Through ArchiteXX, Brown is also collaborating with the Australian group Parlour and the German group N-Ails on #wikiD, a project to add more women architects on Wikipedia. She is the author of Feminist Practices: Interdisciplinary Approaches to Women in Architecture — an edited collection of a group of international women designers and architects employing feminist methodologies in their creative practices (Routledge, 2011) that began as a traveling exhibition — and Contested Spaces: Abortion Clinics, Women's Shelters and Hospitals (Ashgate Publishing, 2013), which explores highly securitized spaces and the impact of legislation and the First Amendment's affect upon such places. She is working with two abortion clinics on design interventions for their public interface.
Brown is at work on the book Borders and Bodies and co-editing the Bloomsbury Global Encyclopedia of Women in Architecture 1960-2015 with Karen Burns. In 2016 she received a Beverly Willis Architecture Foundation Leadership Award for her work increasing recognition of gender inequities in the building industry. Brown is a registered architect in the state of New York and prior to teaching, she worked an architect for several award-winning firms in New York City.
Contacts
Deborah Hauptmann, Architecture, (515) 294-7185, deborah@iastate.edu
Heather Sauer, Design Communications, (515) 294-9289, hsauer@iastate.edu
-30-