Student Marshal
Industrial design graduating senior Emmeline Nooren is ISU College of Design's student marshal for December commencement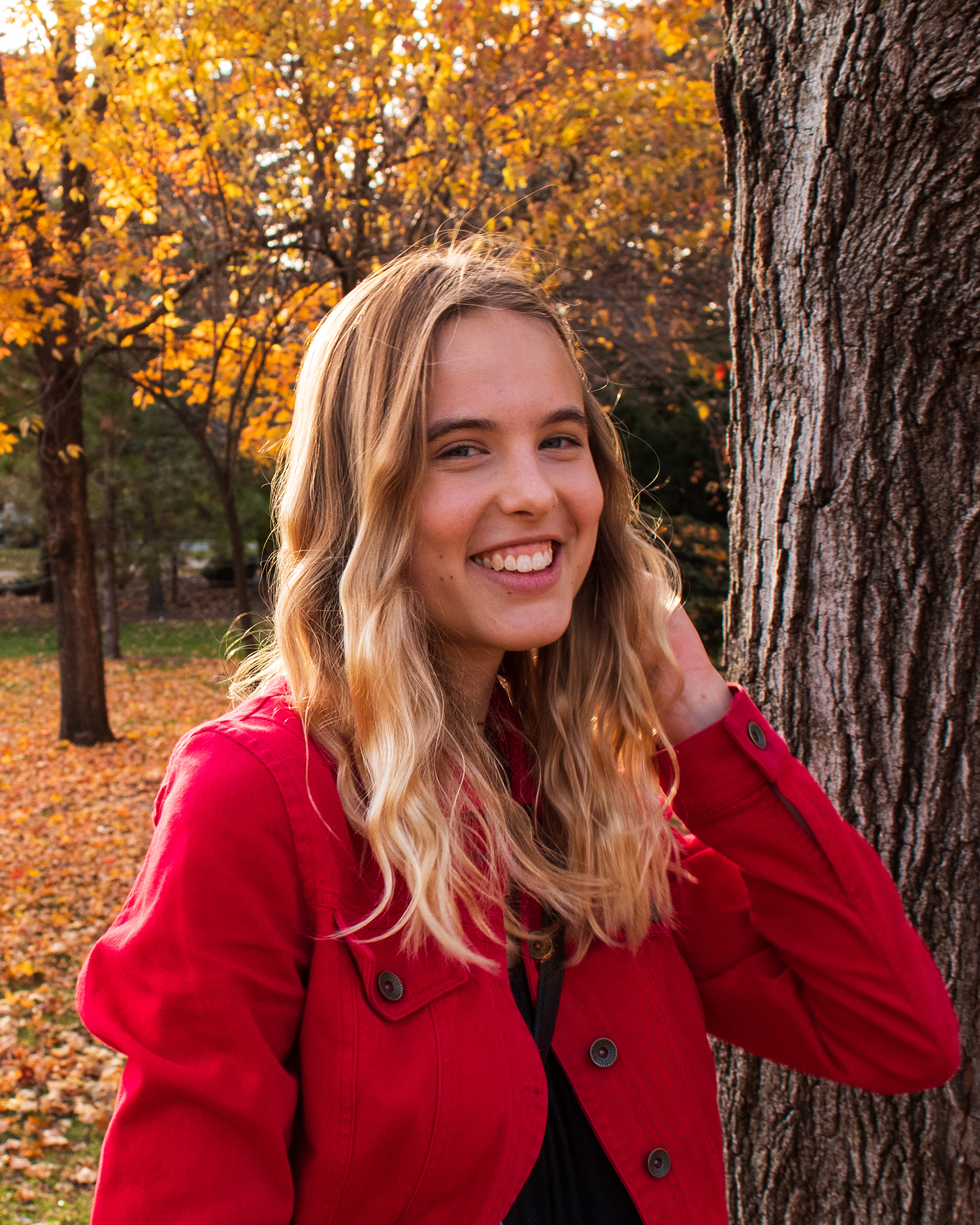 12/09/19
AMES, Iowa —  Emmeline Nooren of Hudson, Wisconsin, will represent the Iowa State University College of Design as its student marshal at the university's undergraduate commencement ceremony Saturday, Dec. 21, at Hilton Coliseum. Her faculty escort will be Tejas Dhadphale, assistant professor of industrial design.
Nooren will graduate summa cum laude with a Bachelor of Industrial Design with a concentration in design research. She was on the Dean's List and in the top 2% of her class every semester at Iowa State, including six consecutive semesters with a 4.0 grade point average. She studied industrial design in Florence, Italy, in summer 2018, and interned as a designer researcher at Milwaukee Tool in Wisconsin this past summer.
Nooren was an active member of the ISU Sketch Club; Iowa State student chapter of the Industrial Designers Society of America, serving as vice president in 2018-19; and Women Who Design, serving as networking chair of the newly established organization last spring and as president this fall.
"My goal is to support and inspire other women to pursue their careers in design," Nooren said. "I am very proud to have led this club that celebrates and showcases female students and alumni, and I believe we have created a strong foundation for the future."
Nooren chose Dhadphale to be her faculty escort because he introduced her to design research and how to be a responsible designer, she said.
"His encouragement helped me become more confident in my knowledge and ability as a designer," Nooren said. "I want to improve people's quality of life through design research, and he taught me the tools I need to be able to leave a lasting positive impact on the world."
After graduation, Nooren has accepted a full-time position at Milwaukee Tool. She is the daughter of Corina Nooren and Andrew Landa of Hudson, Wisconsin. The family moved to the United States from the Netherlands in 2006, and she is the first to receive a degree here.
Contacts
Emmeline Nooren, Graduating Senior, enooren@iastate.edu
Tejas Dhadphale, Industrial Design, tejas@iastate.edu
Heather Sauer, Design Communications, (515) 294-9289, hsauer@iastate.edu
-30-