Alomar Lecture + Sketch Crawl
Sketching to transform ideas from 'mental camera roll' is topic of April 15 lecture, workshop at ISU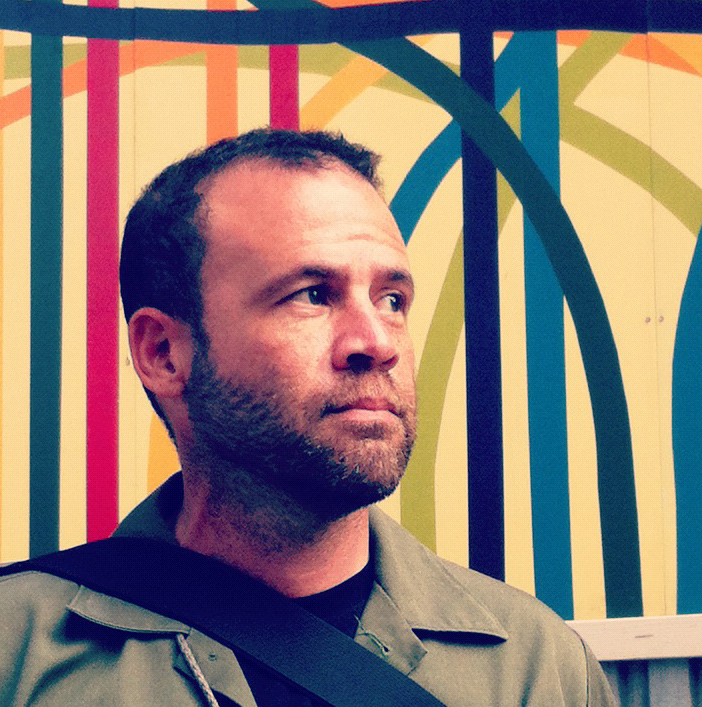 04/01/19
AMES, Iowa — Richard Alomar, an associate professor of landscape architecture at Rutgers University, will talk about the value and impact of sketching as a form of data collection, design notation and communication in a lecture at Iowa State University.
Alomar will present "Sketching: The Mental Camera Roll" at 6 p.m. Monday, April 15, in Kocimski Auditorium, room 101 College of Design.
Alomar uses the terms "drawing" and "sketching" interchangeably to mean "the action of recording ideas and observations with marks, lines and words." He describes sketching for students as a form of design notation and communication — a way in which ideas from the "mental camera roll" develop into forms and spaces and eventually, built space.
In this lecture, he will review the use of sketchbooks and journals as mediums for data collection, present examples of studio sketching exercises and discuss ways in which students can develop a practice of sketching to record their experience on the landscape.
Second Annual Spring Sketch Crawl
Alomar also will lead a workshop from 9 a.m.–noon Monday, April 15, and Tuesday, April 16, leaving from Stomping Grounds Café. He will begin the workshop with a brief introduction to his background as an artist and educator, then lead participants on a sketch crawl through Campustown and the Iowa State campus. Those interested should sign up for this free event by emailing Taylor Danger, public relations/social chair for the (ab)Terris Graduate Landscape Architecture Club, tjdanger@iastate.edu.
Alomar's visit is cosponsored by (ab)Terris, landscape architecture graduate program, Department of Landscape Architecture, Department of Art and Visual Culture, College of Design, National Organization of Minority Architecture Students and Student Activities Center.
About the speaker
Before joining the Rutgers University faculty in 2012, Alomar was an associate at Stantec Planning and Landscape Architecture and a senior associate at diDomenico + Partners. He has worked on public projects from the urban planning to the community garden scale and has won international competitions for landscape designs in Chicago and Verona, Italy.
He is a registered landscape architect with a bachelor of science in agronomy and soils from the University of Puerto Rico and a master of landscape architecture from Louisiana State University. His general research focus is on land stewardship in underserved urban communities with a specific emphasis on the analysis of use and material patterns in neighborhood yards and vacant lots. His earlier research on the characteristics, use and patterns of front yards in African-American neighborhoods has led to the use of sketching, mapping and garden stories to describe and document the creative process of nonprofessional designers.
Contacts
Rosie Manzo, (ab)Terris president, rmanzo@iastate.edu
Taylor Danger, (ab)Terris public relations/social chair, tjdanger@iastate.edu
Heather Sauer, Design Communications, (515) 294-9289, hsauer@iastate.edu
-30-