Chen MFA Exhibition
ISU visual arts student shares reflections on art and culture in thesis exhibition Nov. 12-18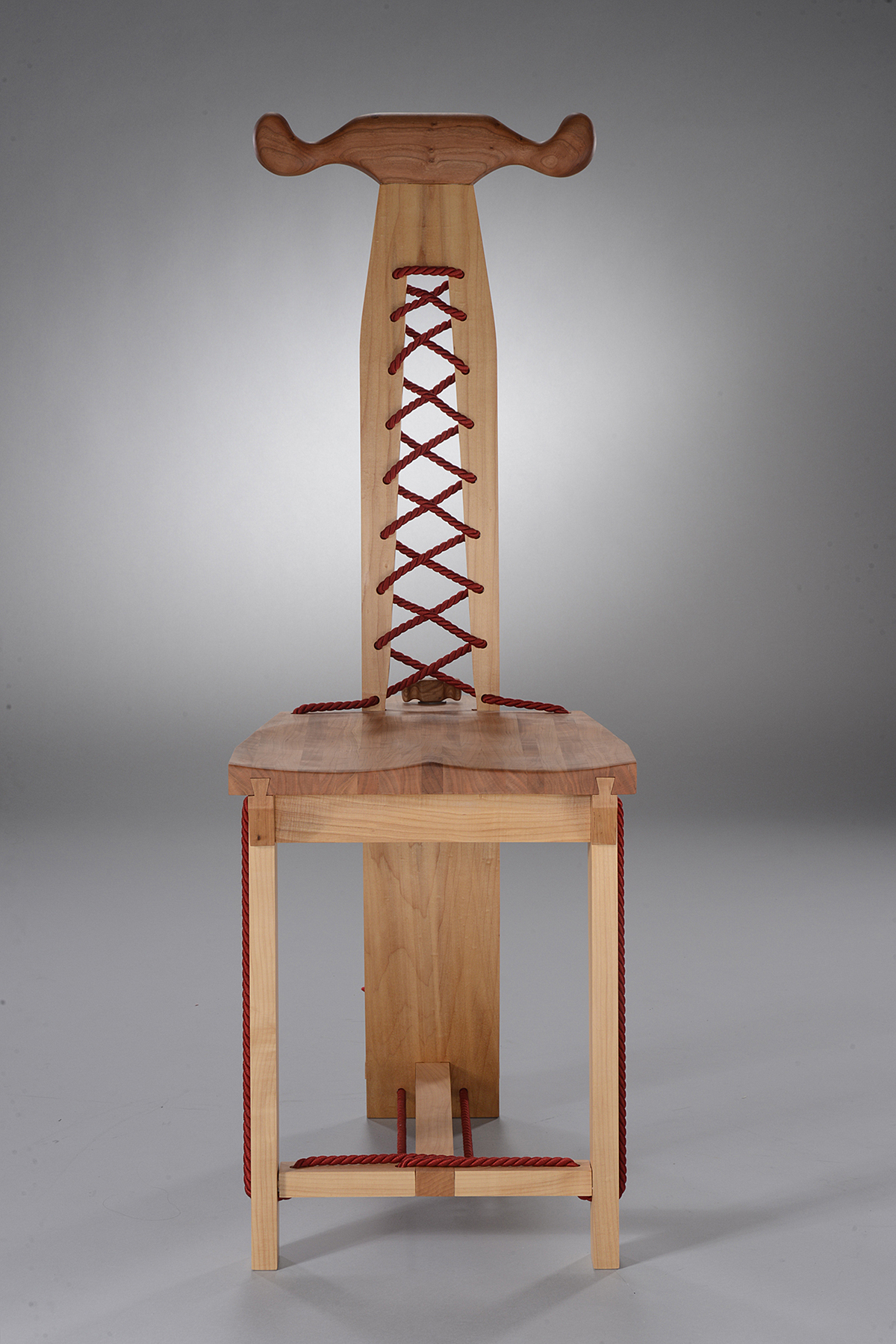 11/08/17
AMES, Iowa — "Culture and My Art," the final thesis exhibition by Iowa State University integrated visual arts graduate student Xin Chen, will be on display Nov. 12-18 at the ISU Design on Main Gallery, 203 Main St. in downtown Ames.
"[Through my work] I reflect on my personal experiences growing up in China and being immersed in Chinese culture and later pursuing higher education in the United States and being affected by Western culture," said Chen, of Huludao, Liaoning Province, China. "This exhibition is partly about my development as an artist, partly a cultural study and partly a reflection on social issues."
A closing reception will be from 6 to 8 p.m. Saturday, Nov. 18, with brief remarks by Chen at 6 p.m. Gallery hours for this exhibition will be 11 a.m. to 5 p.m. Monday and Tuesday, 11 a.m. to 6 p.m. Wednesday, 9 a.m. to 8 p.m. Thursday, and 9 a.m. to 6 p.m. Friday, Saturday and Sunday.
About the artist
Chen, who holds a BFA with a focus on drawing, watercolor and photography from Shenyang Normal University, more recently has devoted his efforts to handcrafted furniture and metal work. He derives inspiration from aspects of Chinese and American culture, including traditional Chinese musical instruments and Native American tattoos, and explores design motifs that reflect Eastern and Western cultural conflict and harmony.
Chen's wood furniture is joined using rope and can be disassembled into individual pieces that represent other objects, such as a chair that can be transformed into the huqin, a traditional Chinese spike fiddle.
The show will include more than a dozen furniture, metal and mixed-media pieces that organically merge Chinese and Western cultural elements "to express artistic emotions and raise social issues," Chen said. He will graduate with a Master of Fine Arts in integrated visual arts from Iowa State in December.
Contacts
Xin Chen, Integrated Visual Arts, xinchen@iastate.edu
Catherine Reinhart, Design on Main Gallery, designonmain@iastate.edu
Heather Sauer, Design Communications, (515) 294-9289, hsauer@iastate.edu
-30-