Claudia Yamu Lecture
Architect and urban planner Claudia Yamu to speak about energy and smart cities Sept. 22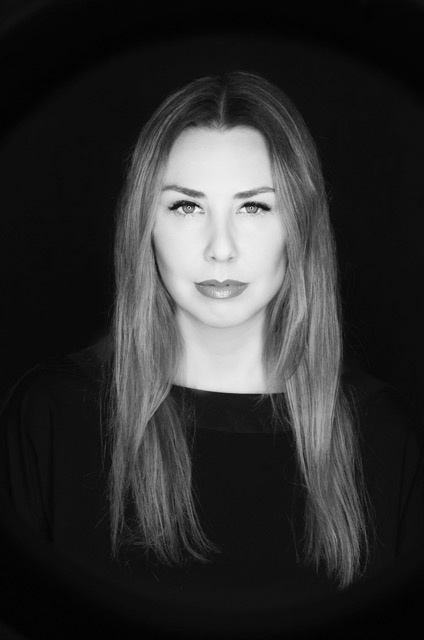 09/07/16
AMES, Iowa — Architect and urban planner Claudia Yamu will speak about "Energy and Smart Cities: Participatory Models" in a lecture Thursday, Sept. 22, at the Iowa State University College of Design.
Yamu's presentation will begin at 5:30 p.m. in Kocimski Auditorium, room 0101 Design. Part of the 2016-2017 Contemporary Issues in Planning and Design Lecture Series, her talk is cosponsored by the College of Design, Department of Community and Regional Planning and Department of Architecture. It is free and open to the public.
"We are confronted today with rising energy consumption that contributes to the greenhouse effect and global climate change. Energy-related spatial models and simulations can contribute significantly to the principal tasks of planning—recognizing and defining the problem, drafting possible solutions and establishing a course of action—and support participatory planning through technology like 3D visualization," Yamu said.
In her lecture, Yamu will discuss some of these emerging technologies and their role in participatory planning.
Space syntax workshop
Yamu's lecture is part of her two-week visit to Iowa State to lead a workshop on "space syntax," a science-based, human-focused approach that investigates relationships between spatial layout and a range of social, economic and environmental phenomena such as density, land use and land value; urban growth and social differentiation; safety and crime distribution. The workshop will take place Sept. 19-30 in the CRP 251X: Fundamentals of Geographic Information Systems course taught by community and regional planning Assistant Professor Alenka Poplin. Those interested in participating may contact Poplin, (515) 294-8097, apoplin@iastate.edu.
About the speaker
Yamu is an associate professor in the Department of Planning and Environment at the University of Groningen, the Netherlands, and the Rosalind Franklin Fellow and visiting professor at Technische Universitat Wien, Austria. Her work focuses on urban analysis, models and visualization methods in the context of spatial transformation, smart cities, resilient and adaptive urban systems, complexity and an unpredictable future.
She recently was awarded the Michael Breheny Prize for best paper published in Environment and Planning B: Planning and Design, the Japan Society for the Promotion of Science Postdoctoral Fellowship for Overseas Researchers and the Austrian Sustainability Award.
Yamu holds a PhD in architecture from TU Wien and a second PhD in geography from the University of Franche-Comté, France. She is charrette-certified through Harvard University. She is a member of the American Planning Association, Dutch Chamber of Architects and Association of European Schools of Planning's planning and complexity thematic group.
Contacts:
Alenka Poplin, Community and Regional Planning, (515) 294-8097, apoplin@iastate.edu
Heather Sauer, Design Communications, (515) 294-9289, hsauer@iastate.edu
-30-
Save
Save