Fulbright Scholar Award to India
ISU art professor Chris Martin wins Fulbright Scholar grant to India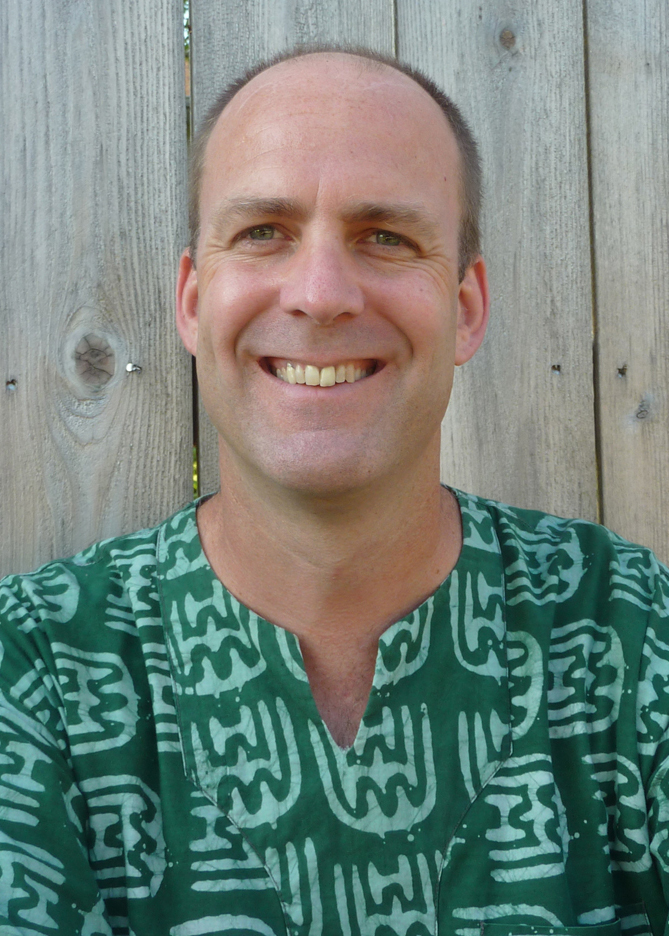 AMES, Iowa — Chris Martin, associate professor of art and visual culture at Iowa State University, has been named a Fulbright Scholar for 2016-2017 to study traditional craft forms in India and develop collaborative relationships with Indian artisans.
The Core Fulbright Global Scholar Program sends 1,200 US faculty and professionals to more than 125 countries each year to teach and conduct research in a wide variety of fields. The program awards 52 grants annually for faculty research in India.
Martin will spend five months in Ahmedabad, the largest city and former capital of Gujarat, India, from August through December. Working with colleagues at CEPT (Center for Environmental Planning and Technology) University's Design Innovation Craft Resource Center, he will examine the history, processes, materials and meaning of traditional crafts—such as hand-hammered copper dinnerware, dyed silk garlands and embroidered-appliqued and block-printed textiles—and meet the artisans who produce them.
"Since serving in the Peace Corps in Ghana in 2008-2010, I have been interested in traditional indigenous arts and artisans and in finding ways to help them achieve sustainable livelihoods while continuing their craft traditions," Martin said. "To facilitate this in India, I will also visit some established maker groups and fair-trade organizations that produce products for export to learn about product development, marketing, quality control and shipping."
Martin, a maker of custom furniture who teaches furniture design courses at Iowa State, intends to develop a series of furniture pieces that are inspired by traditional Indian crafts and incorporate elements produced by Indian artisans. He also will teach a furniture design workshop at CEPT that emphasizes collaboration and integration of traditional Indian arts/crafts into contemporary furniture forms.
"Along with the workshop projects, I will lead discussions on defining contemporary and traditional craft, on material choices, on Indian and American consumers' needs and wants and on environmental and sustainability issues," Martin said. "It will also be an opportunity for me to gain a deeper understanding of Indian furniture design and production and to compare teaching styles and furniture design curricula in the Indian context."
In 2012 Martin completed a six-week summer residency in Ahmedebad, where he worked with local artisans to design and build furniture prototypes for a boutique hotel in a restored historic home across from a 16th-century mosque. During his visit, Martin met a number of traditional craftspeople whose work inspired him to seek the Fulbright grant to return for further study and collaboration.
"I look forward to developing long-term collaborative relationships with artisans, designers and faculty members. With colleagues at CEPT I hope to develop opportunities for exchange with Iowa State and other institutions with furniture design programs in the US," he said.
Martin holds a Bachelor of Fine Arts in craft design from Iowa State and a Master of Fine Arts in furniture design from Rhode Island School of Design. He joined the Iowa State faculty as a lecturer in 1999, became an assistant professor in 2001 and was promoted to associate professor in 2006.
Contacts:
Chris Martin, Art and Visual Culture, (515) 294-1639, chmartin@iastate.edu
Heather Sauer, Design Communications, (515) 294-9289, hsauer@iastate.edu