JPA Medallion Award
Iowa State integrated studio arts senior receives Janice Peterson Anderson Medallion Award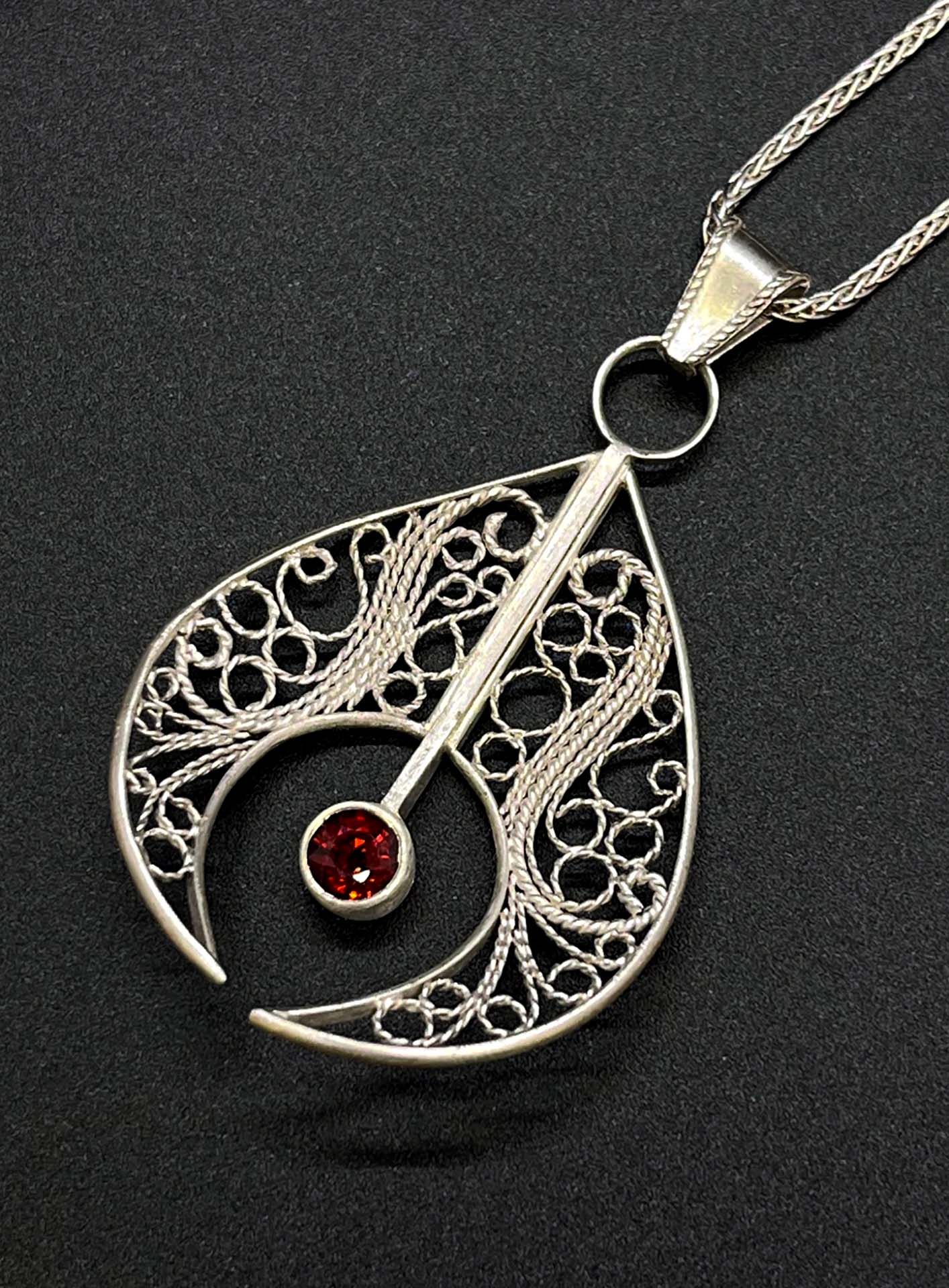 04/11/23
AMES, Iowa — Audrey Stirling, an Iowa State University integrated studio arts major, is the recipient of the 2023 Janice Peterson Anderson Medallion Award.
Established in 1968 in memory of Janice Peterson Anderson, a 1960 graduate in home economics education, this award is presented annually to an outstanding graduating senior in graphic design, interior design or integrated studio arts who "shows the greatest potential for distinguished work in design."
One student from each of these programs is first selected to receive the Janice Peterson Anderson Senior Award based on scholarship, creative ability, motivation and productivity throughout their studies at Iowa State. Finalists this year were Stirling, from Des Moines, who will graduate with a bachelor of fine arts from ISU in December; Megan Qualley, senior in graphic design from Iowa Falls; and Lin Pizzo, senior in interior design from Bethalto, Ill. Qualley and Pizzo both will graduate with BFA degrees in May.
These three students then submit portfolios of work for review by a faculty committee, which determines the medallion winner. Honorees receive a JPA Silver Medallion featuring Anderson's continuous-line monogram, and their names are added to a plaque displayed in the College of Design's administrative office.
About the honoree
Stirling, who has focused on jewelry and metalsmithing, said she spent years cultivating her wire-working skills before enrolling in the College of Design to learn more about metal fabrication and other jewelry techniques.
"My pieces are detail oriented and are often inspired by forms and processes found in nature," Stirling said. She wants her work to "personally resonate with her customers and act as an external expression that allows them to envision new ideas."
For the past three semesters, Stirling has been a teaching intern for the Introduction to Metals/Jewelry course taught by art and visual culture professor Joe Muench. Her work has been accepted into six exhibitions since 2021. In 2021, she received a Focus Grant and a Merit Award in the Studies in Creativity Exhibit at ISU, and in 2022 she won first prize for fine jewelry in the Iowa State Fair Fine Art Competition.
Certified as an Applied Jewelry Professional by the Gemological Institute of America, Stirling has exhibited and sold her jewelry at art shows and festivals over the past two years. She will exhibit her work as an Emerging Iowa Artist at the 2023 Des Moines Arts Festival in June.
After graduation, Stirling plans to continue building her business, Stirling Designs, with a focus on one-of-a-kind and custom jewelry.
Contacts
Audrey Stirling, Integrated Studio Arts Senior, audrey3@iastate.edu
Lauren Johnson, Strategic Communications, laujohn2@iastate.edu
-30-