Hansen Prize Winners
Iowa State architecture students win 2023 Hansen Prize for Ledges State Park project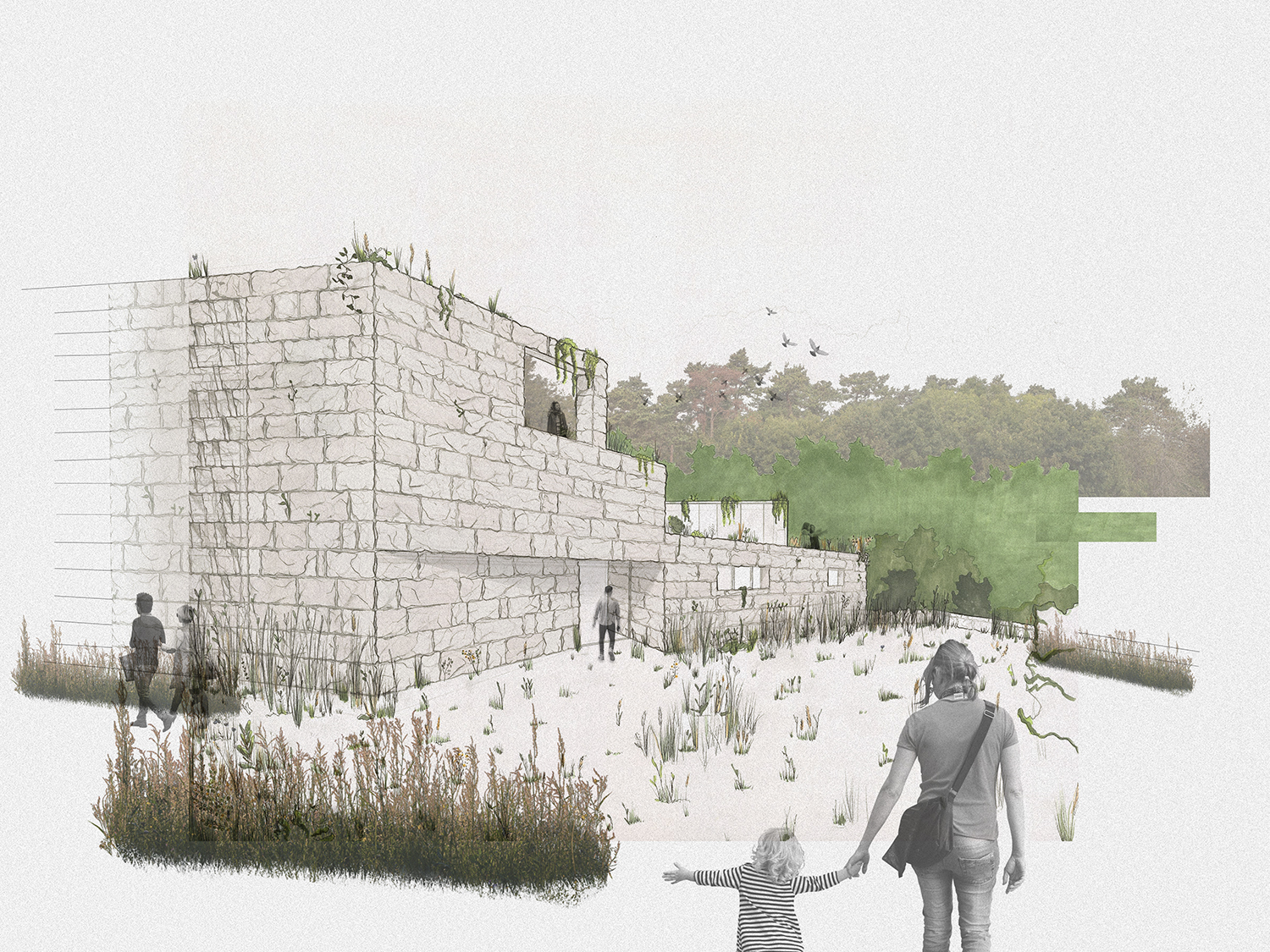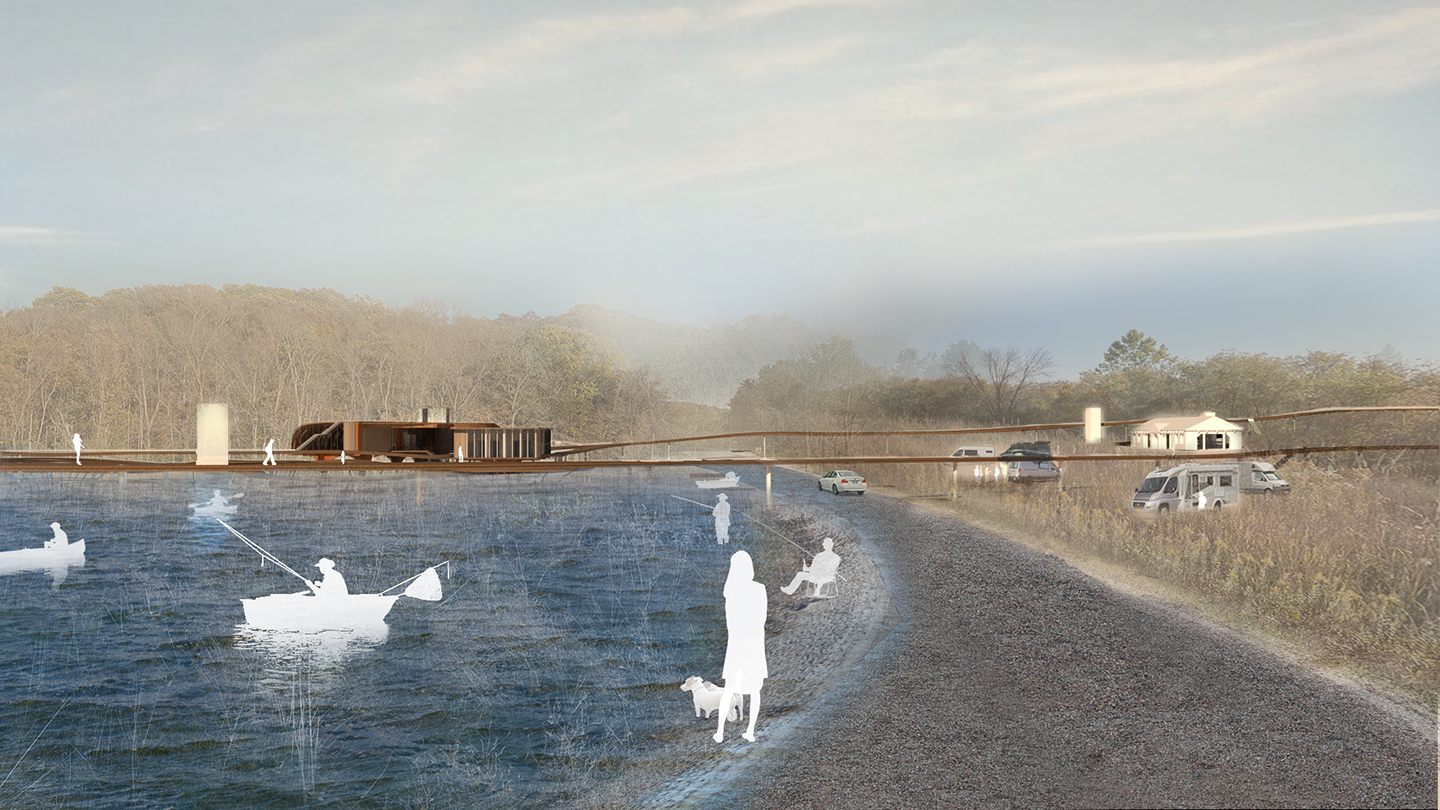 3/17/23
AMES, Iowa — Iowa State University third-year architecture students Isabel Witten and Bayleigh Hughson won the 2023 Richard F. Hansen Prize in Architecture awarded by the ISU Department of Architecture.
Iowa State alumni Richard F. and Barbara E. Hansen established the Hansen Prize in 2004 to recognize the winner(s) of a design studio competition held in conjunction with the Richard F. Hansen Lecture in Architecture.
Jurors for this year's competition included guest speaker Andrew Schachman, an architect, co-founder and co-director of the Chicago-based Floating Museum, and architecture faculty Kimberly Zarecor and Peter Zuroweste.
Eleven students presented projects completed in the fall 2022 architecture third-year studio sections taught by Anna Aversing, Andrew Gleeson, Kevin Lair, Mikesch Muecke, Consuelo Nunez and Brent Schipper.
Witten, from Annapolis, Maryland, and Hughson, from Newton, Iowa, received the top prize for "Coalesce," which they developed in Nunez's studio.
Two teams received honorable mentions: Ella Kannegiesser, from Wheaton, Illinois, and Truc "Jeni" Nguyen, from Ho Chi Minh City, Vietnam (Aversing's studio), for their project titled "Buoyancy;" and Ethan Sall, from New Lenox, Illinois, and Kianna Lechtenberg, from Centerville, Iowa (Lair's studio), for "Oak Flow."
'Coalesce'
To coalesce means to come together to form one mass or whole. The students' project aims to highlight how humans, terrain and agriculture interact at the Ledges State Park in Boone. The space they created, a community educational and research center, connects visitors with the Iowa landscape and agricultural industry so prevalent here.
"We designed it through a process led by our experience in nature and a combination of perspective and section drawings," Witten said. The goal was to create a structure that seamlessly integrates into its surroundings, creating a contrast of built and naturally occurring landscapes.
Witten and Hughson said they enjoyed the collaborative aspect of this project. Instead of using software to create their renderings, they drew everything together by hand. They were intentional with each drawing as one minor flaw would send them back to the beginning to redo everything again.
"This project was enjoyable because of the intimacy between pen and paper," Hughson said. "All the drawings were done by hand, so the act of placing a line on the paper was a commitment that could end with the page being tossed."
Witten and Hughson will both receive a $1,000 scholarship. Kannegiesser, Nguyen, Sall and Lechtenberg will each receive a $400 scholarship.
The other finalists in the competition included:
"The Veil" by Gianna Bellizzi, Cummings, Iowa, and Abby Klostermann, Dyersville, Iowa (Schipper's studio)
"Resurgence" by Hao Cao, Urbandale, Iowa, and Brett Cherry, Coralville, Iowa (Gleeson's studio)
"Lost Lake Lodge" by Jayden Yeong, Bandar Kinrara, Puchong, Malaysia (Muecke's studio)
Contacts
Isabel Witten, Architecture third-year student, iwitten@iastate.edu
Bayleigh Hughson, Architecture third-year student, bhughson@iastate.edu
Consuelo Nunez Ciuffa, Architecture, consuelo@iastate.edu
Lauren Johnson, College of Design Strategic Communications, laujohn2@iastate.edu
-30-