Ruiz-Geli Lecture
Cloud 9 founder Enric Ruiz-Geli to speak about firm's multifaceted projects in Oct. 7 lecture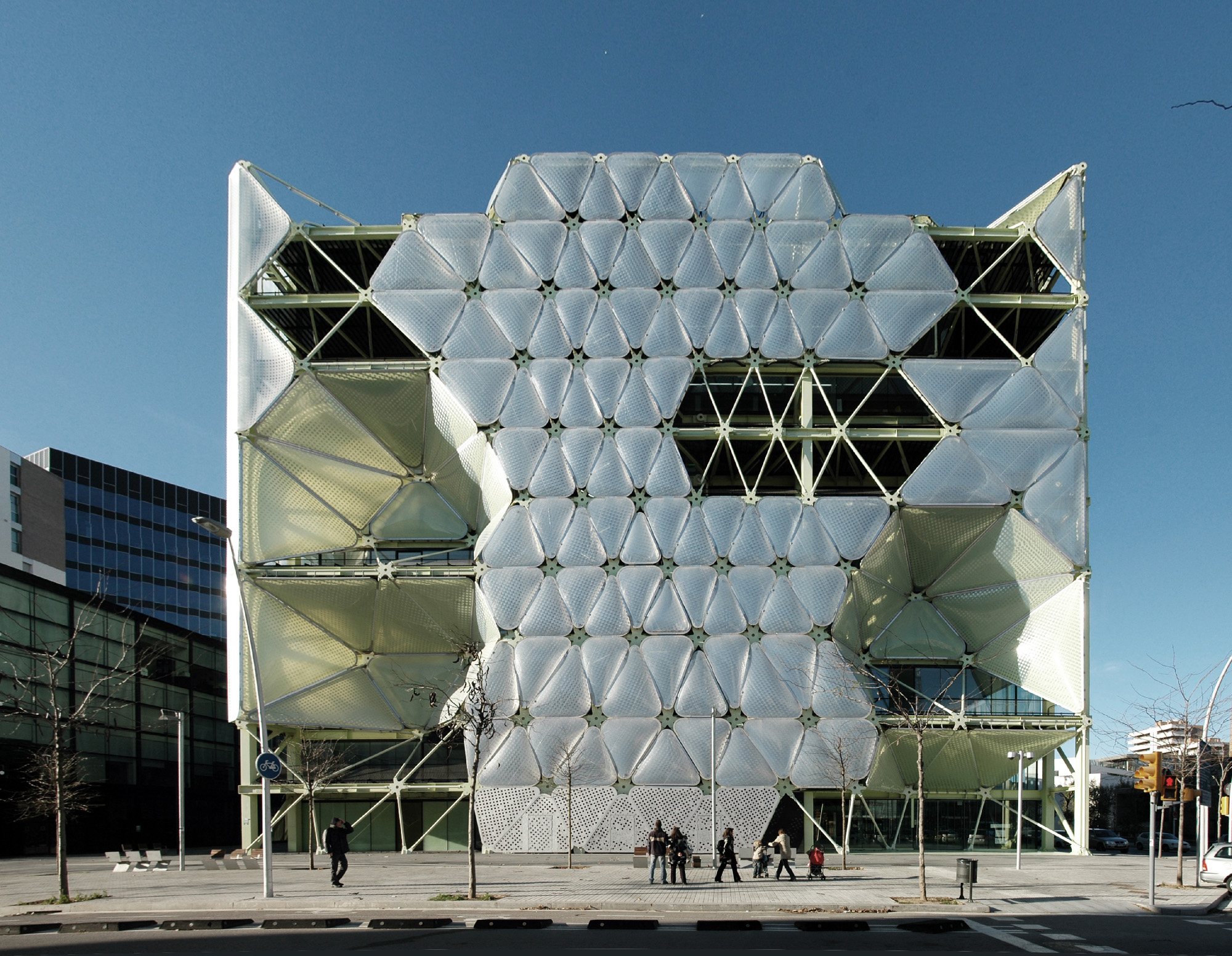 10/03/22
AMES, Iowa — Enric Ruiz-Geli, the founder, principal architect and director of Barcelona, Spain-based firm Cloud 9, will talk about his interdisciplinary team's work in a lecture at Iowa State University.
Ruiz-Geli will present "It's All About Particles" at 5 p.m. Friday, Oct. 7, in Kocimski Auditorium, room 101 College of Design.
In this lecture, he will discuss Cloud 9's "Atlas of Projects" and innovative work, from the Villa Nurbs, an organically formed, ecologically sensitive and futuristic residence in Empuriabrava, Spain, and the Media-ICT Building, a Net Zero Energy building in Barcelona named the Best Building of the Year at the 2011 World Architecture Festival, to the current CaixaForum Valencia.
His presentation is part of the ISU Department of Architecture's 2022-2023 Public Programs Series.
About the speaker
Ruiz-Geli and his team at Cloud 9 work at the interface between architecture and art, digital processes and technological material development. Their multifacted projects include stage designs and buildings, installations and patents, realized together with collaborative partners. In addition to the Villa Nurbs and Media-ICT Building, their most significant projects include the Millennium Project, an urban retrofitting in Valladolid, and the El Bulli Foundation as a living laboratory on the Cap de Creus peninsula.
Their innovative design research and development has been recognized nationally and internationally, and their work is in the collections of the Museum of Modern Art in New York City, FRAC Centre-Val de Loire in Orleans, France, and Pompidou Centre in Paris.
Ruiz-Geli founded Cloud 9 in 1997, and he founded Energy Attack with Jon Idiakez in 2007 to take on global warming pilot projects. He was curator of the Spanish Pavilion at the 5th Sao Paolo Architecture Biennial in 2003. He has served as a tutor master in architectural design at the Bartlett School of Architecture in London since 2010.
Contacts
Cruz Garcia, Architecture Public Programs Committee, cruzg@iastate.edu
Peter Zuroweste, Architecture Public Programs Committee, peterz@iastate.edu
Heather Sauer, Design Communications, hsauer@iastate.edu
-30-