POSTPONED: Orit Halpern Lecture
CANCELED: Interactive design historian and theorist Orit Halpern to speak at ISU College of Design Feb. 10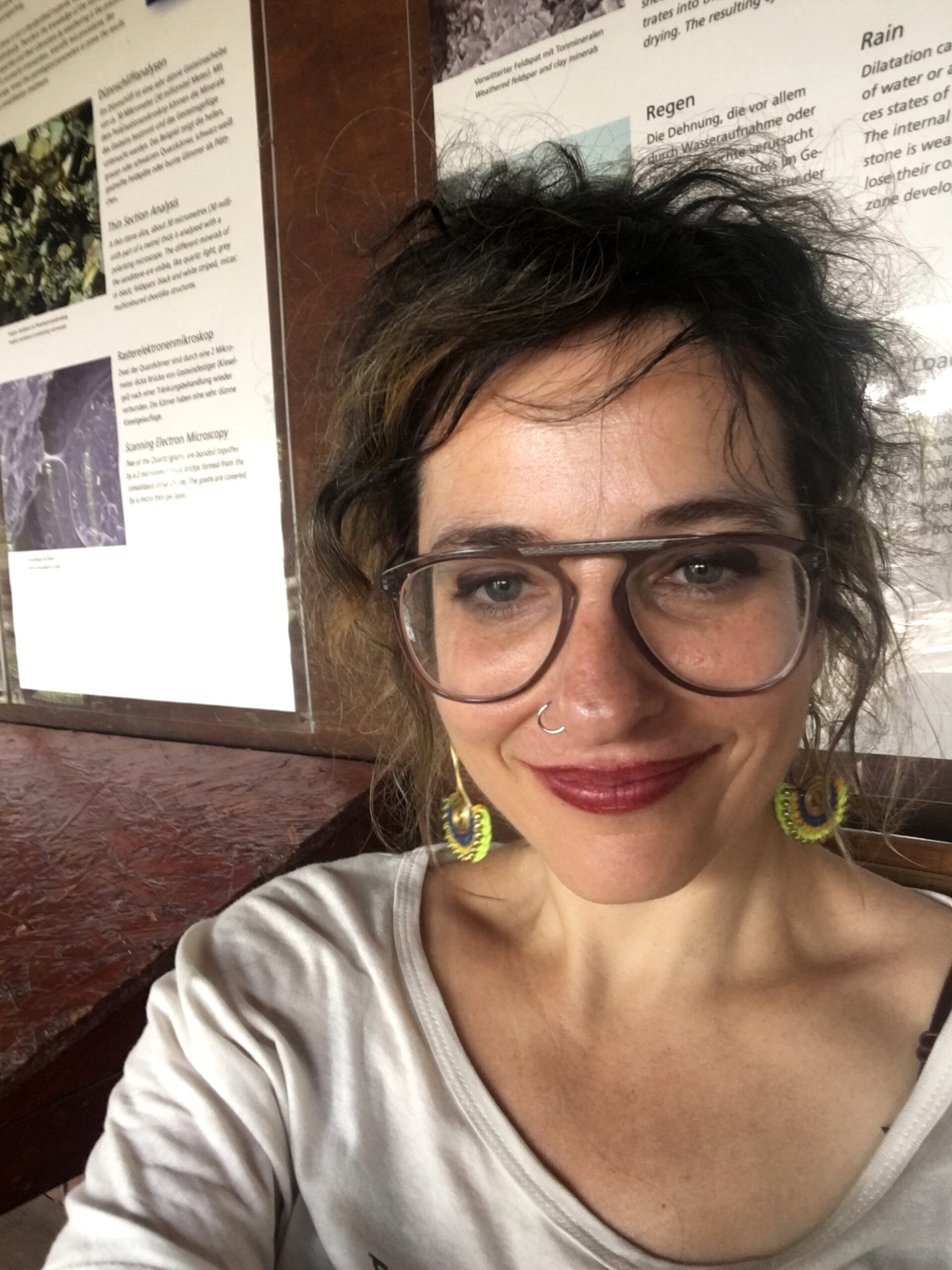 This lecture has been canceled due to a family health emergency. We hope to reschedule it at a later date.
01/24/17
AMES, Iowa — Interactive design historian and theorist Orit Halpern will speak at Iowa State University in February.
Halpern will present "The Smart Mandate: Ubiquitous Computing, Environment and 'Resilient Hope'" at 4:30 p.m. Friday, Feb. 10, in Kocimski Auditorium, room 0101 College of Design. Part of the ISU Department of Architecture Spring 2017 Public Programs Series, her talk is co-sponsored by the College of Design, Department of Architecture, Department of Community and Regional Planning and graduate program in urban design.
Growing concerns with climate change, energy scarcity, security and economic collapse have led urban planners, investors and governments to view "infrastructure" as the potential bulwark against crisis, Halpern observes.
"From discussions about 'disaster capitalism' to the embrace of a world after humans, the idea that some environmental, economic or security catastrophe has arrived, or will arrive, is almost unquestioned," she said. "In response, there has emerged a new paradigm of high-tech infrastructure development obsessed with 'smart' or 'ubiquitous' infrastructures."
"Such 'smartness,'" Halpern said, "refers to computationally and digitally managed systems—from electrical grids to building management systems—that can learn, and in theory adapt, through analyzing data about themselves. Whether the threat is terrorism, sub-prime mortgages, energy shortages or hurricanes, the response is surprisingly similar."
In her lecture, Halpern will discuss the emergence of "smartness" as a seemingly necessary mandate by which to speculate upon and anticipate negative futures. Using a series of case studies ranging from contemporary "smart" cities and ports to logistical systems to histories of finance and supply chain management, she will outline "the contours of this contemporary condition and discuss the merger between what I label 'resilient hope'—a managerial compulsion to anticipate and speculate upon disaster—that is now married to computational infrastructures."
About the speaker
Halpern is an associate professor of interactive design in the Department of Sociology and Anthropology at Concordia University, Montreal. Her research explores the histories of digital technologies, cybernetics, the human and cognitive sciences and design, with a particular focus on the histories of big data, interactivity and ubiquitous computing.
Halpern's recent book, Beautiful Data: A History of Vision and Reason since 1945 (Duke University Press, 2014), is a history of the interface, interactivity and big data. Her written works and multimedia projects have appeared in journals including Public Culture, BioSocieties, Interdisciplinary Science Reviews, CTheory, Configurations, Postmodern Culture and the Journal of Visual Culture.
Halpern previously was an assistant professor of history and media studies at the New School for Social Research and Eugene Lang College, both in New York City. She also has been a Poiesis Fellow at the New York University Institute for Public Knowledge and a fellow at the Max Planck Institute for the History of Science, Berlin. She received a PhD in the history of science from Harvard University, Cambridge, Massachusetts, in 2006 and completed a postdoctoral fellowship at the John Hope Franklin Center at Duke University in 2007-08.
Contacts
Ross Exo Adams, Architecture Public Programs Committee, (515) 294-8336, readams@iastate.edu
Heather Sauer, Design Communications, (515) 294-9289, hsauer@iastate.edu
-30-